'A mysterious country, full of stories and macabre myths that have endured for centuries, where the European brown bear still roams the mountains full of enchanting forests'
The tires hit the ground and we finally arrived to Hungarian lands after an uncomfortable trip. We stretch our legs and quickly rush to what would be our house for the night, right in the centre of the capital. We only had one day to visit the city, which is very little time to visit the main city of a country, but our goals were different and much more interesting. I am not a city person, but I must confess, Budapest proved to be a pleasant surprise, a real architectural museum, which is worth going back in the future. A road trip of about 1200 km to Constanța awaited us, a Romanian city by the black sea, where we would join a bird ringing station for 5 days, with the objective of exchanging experiences and enrich our knowledge. We were 7 in total, all with something in common: a big love for nature and a great friendship that characterizes our ringing group – GVC.
The adventure begins
The noise of the engine was heard for the first time when the last passengers to arrive rushed to get on the bus. It was about 9 pm when we left for Cluj-Napoca, a Romanian city about 9 hours away from Budapest. Time passed slowly, but unfortunately it was too dark to appreciate the scenery and after several naps I woke up with the bus stopping. We were at the border, when a policeman with a face of few friends got on the bus and started confiscating the identification documents of all passengers. A long time went by and without realizing what was going on (after all, we were crossing the border between two UE countries) the police finally returned the documents and we went back to the road. When we arrived at our destination, the first rays of sunlight were already shining over the horizon and it was in Cluj-Napoca that we booked what would be our car for the next few days, a 9-seater van. That same day we continued our trip and after several hours of traveling, we arrived at our first stop, Sibiu, a small town with an old look, but very well preserved. This place was a pleasant surprise, not only because of its beauty, but also because after so many hours of driving we managed to relax and have lunch right in the historic centre of the city. So far everything had been spectacular, the food, the places we visited, the landscapes, but it was from the afternoon of this day that the most incredible experiences happened.
The Great European Carnivore
After lunch, we headed towards a place that would become my favourite of the entire trip, the southern part of the Romanian Carpathians. The Carpathians are the second longest mountain range in Europe (only the Scandinavian Alps are longer), covering 5 different countries for a total of around 1500 km and are home to the 3 largest species of carnivores in Europe, the European brown bear (Ursus arctos arctos), the wolf (Canis lupus) and the Eurasian lynx (Lynx lynx). We decided that the best way to visit the region would be to drive through the famous Transfăgărășan road. This road was built between 1970 and 1974, with the objective of facilitating military circulation through the mountains in case of Soviet invasion and during its construction it's thought that hundreds of people lost their lives due to the harsh climate and poor working conditions. As we approached the beginning of the Transfăgărășan road, the Romanian plains were left behind and the high Carpathian mountains emerged on the horizon and their rugged and steep faces became more and more evident.
The naked plains slowly transited to beautiful forests, which were replaced by coniferous forests, with the increase in altitude. The road was getting steeper and the landscape was breathtaking, the trees were covered with snow making everything even more magical. As soon as we passed the tree line, the landscape became more open and we were presented with an incredible view of the peaks of the mountains, where the dark rock contrasted with the white snow that had recently fallen. From this place we were able to see what was awaiting us, a winding road with steep and tight curves, which goes up to 2000 m in altitude. After curves and counter-curves, we reached the top and were again fascinated by what we saw: from this point we had a spectacular panoramic view of the extensive snow-covered mountains.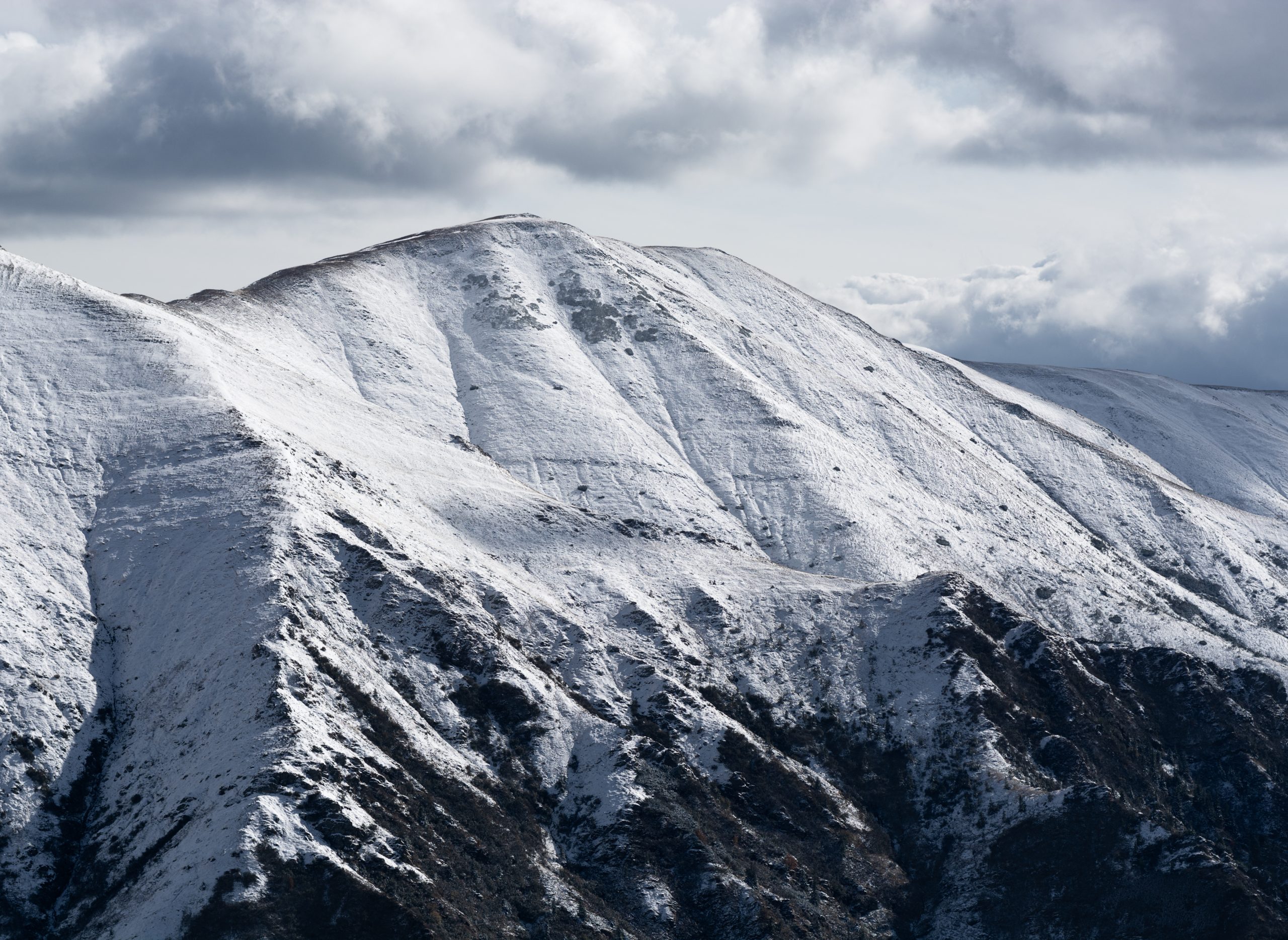 We continue the route, now going down the opposite slope of the mountain and in a few minutes we went back into the dense forests. One of my great hopes for this trip and a dream since I was a child was to see a European brown bear. Although these lands are known for the presence of the species and there is no better place in Europe to see them, it is always difficult to find such wild animals, especially considering the short window of time we had available. After curves and counter-curves without seeing any animals, we were already losing hope. Out of nowhere and to our amazement, a huge, burly male bear, with dark fur, rested sitting on the side of the road watching the cars go by. It may seem impossible, but it is true, the animal that we considered almost an illusion to observe was sitting calmly on the side of the road! We stopped just a few meters away and I was so surprised and dazzled by what I was seeing that I didn't even bother to take photos.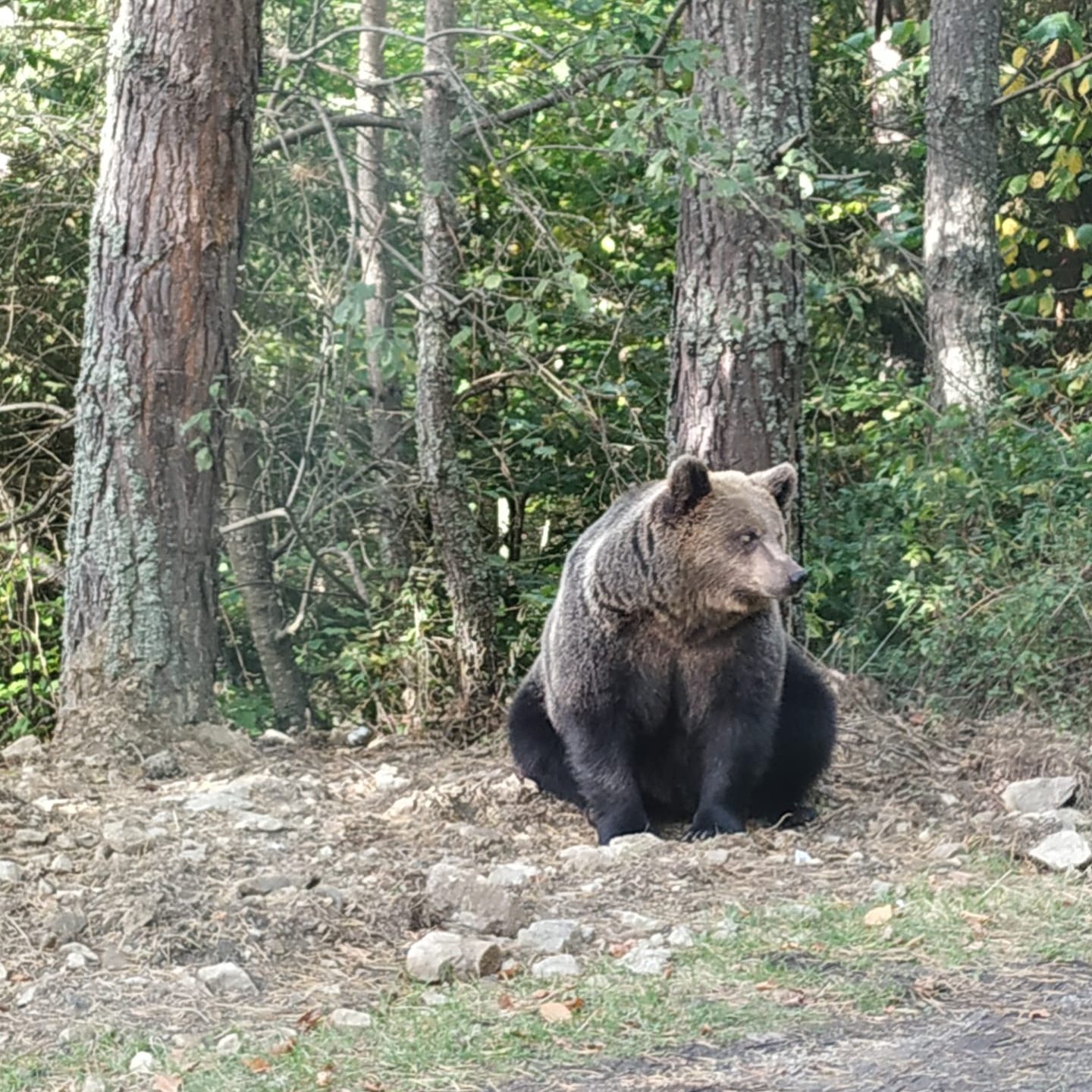 It was incredible the tranquillity of the animal, which was watching the cars passing by just a few meters away and it didn't even blink. This type of behaviour was certainly not what I expected, as I imagined them to be much more elusive. Later on, we realized that apparently tourists often feed wild bears in this region, which makes them less fearful of people. This is a big problem for the conservation of the species, for two reasons: in one hand, our food is not healthy for these animals and on the second hand this behaviour is causing bears to get closer to local populations, creating conflicts, which often results in the death of animals.
A few meters ahead we were once again surprised by another bear crossing the road, this time smaller. If I were told before going on this trip that I would see two bears a few meters away and comfortable with our presence, I would say that this person could only be delirious. One of my biggest dreams had come true and it was much more intense than what I had imagined! Everything I saw during that afternoon had already made the trip worthwhile, but the truth is that much more was to come.
A Bird in the Hand is Worth Two in the Bush
At the end of the afternoon we arrived to Pitesti, which, unlike Sibiu, has a more degraded and less inviting appearance, but taking into account we were spending the night there, we decided to visit part of the city and so we started walking between the badly lit roads to discover this mysterious place.
Early in the next morning, we continued our journey on the Romanian roads and stopped in a new city called Târgoviște. Here we had the opportunity to visit the royal court, which is a complex of historic buildings with museums. After a few more hours of travel, we finally arrived at our destination, an old military base that now serves as a base for nature conservation related studies. This place consists of large old buildings surrounded by a vast natural area, where the nets of the bird ringing station "Agigea Ringing Station" are mounted. It was here that we stayed for 5 days and we had the opportunity to participate during this time in the ringing sessions. These started at sunrise and lasted for the rest of the day until midnight, a true bird ringing station!
Our great motivation to participate in these ringing sessions was to learn more, not only about species that do not exist in Portugal, but also to learn new things about techniques inherent to bird ringing. Thanks to the high number of nets present in the area, hundreds of birds per day were frequently caught, belonging to the most varied species, some of which we had never seen and much less ringed before. The Lesser whitethroat (Sylvia curruca) was one of the first surprises and throughout the week it became evident that this is a relatively abundant species in the region, because several individuals were captured. This grayish bird is spread over an extensive area, including much of Europe, Asia and central Africa, however, it's not present in the Iberian Peninsula. Another species that I had never seen and had the opportunity to ring was the Goldcrest (Regulus regulus), which holds the title of the smallest bird in Europe, measuring only between 8,5 and 9,5 cm and weighing between 4,5 to 7.0 g. The Goldcrest can be found in Portugal during the winter, but it's scarce and difficult to see. Another species that does not occur regularly in Portuguese lands and that we all had the opportunity to ring was the Red-breasted flycatcher (Ficedula parva), a very beautiful little bird, which is characterized, in the case of males, by the orange throat and chest during the breeding season.
We heard stories that sometimes owls and other birds of prey were caught in nets, but during the time we were there only on the last day we saw the light at the end of the tunnel. A male Eurasian sparrowhawk (Accipiter nisus) had been captured in one of the nets. Birds of prey have always fascinated me, as they are animals of sharp senses and are relentless predators. The Eurasian sparrowhawk is a bird that inhabits mainly forests, so it's an extremely agile bird adapted to hunt in places with many obstacles.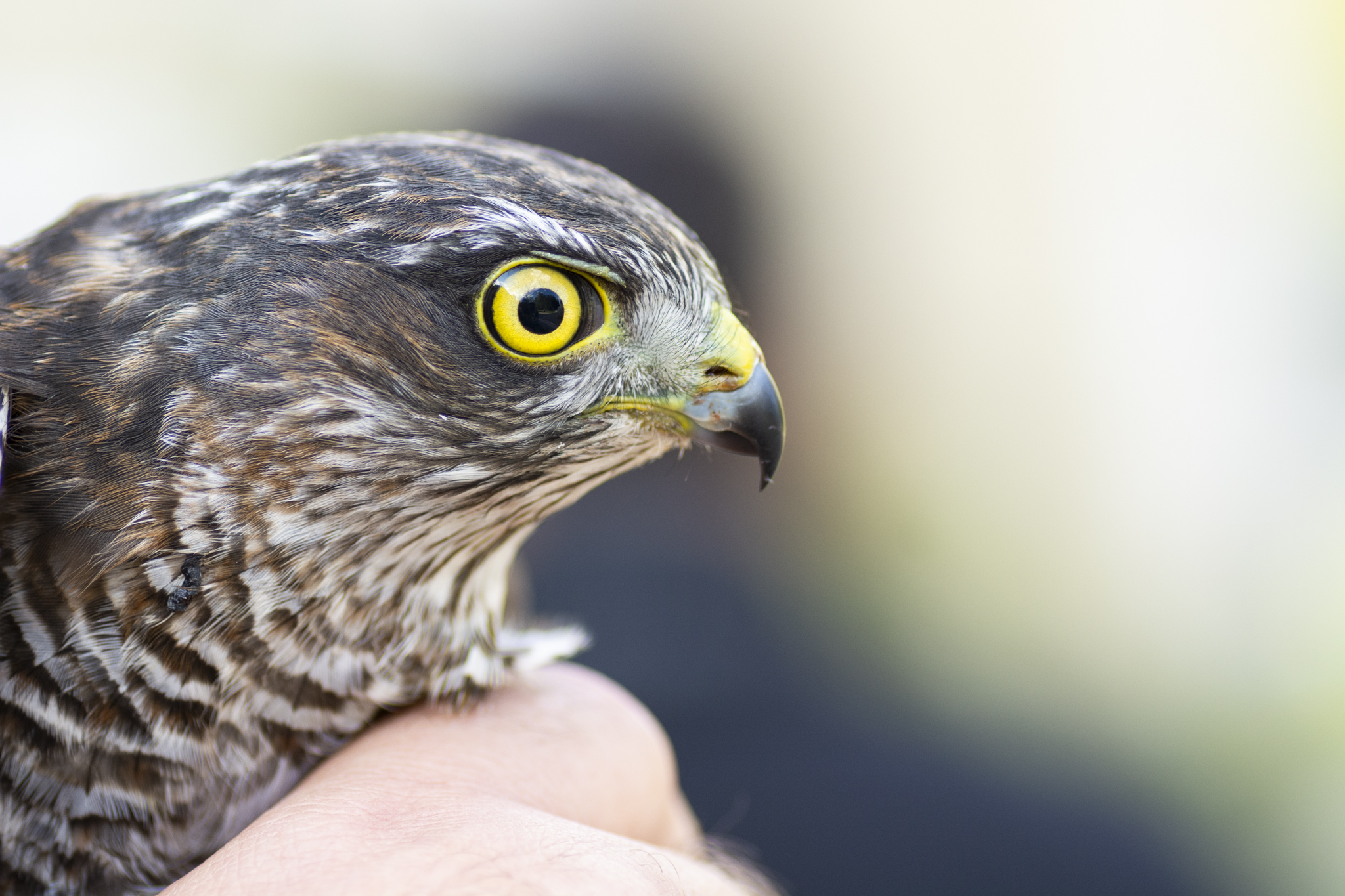 In addition to the bird ringing, we wanted to take advantage of the fact we were very close to the Danube river delta for bird watching. In this place more than 300 species of birds can be observed and, for this reason, it's considered a true birdwatching paradise, being one of the best regions in Europe for this activity. Now you understand me, this was a unique opportunity not to be missed and I was sure that I would observe species that usually don't occur in Portugal. This place is really spectacular and we were lucky to be guided through the best places for birdwatching by two biologist friends, Ana and Bogdan. Fortunately I was able to observe several species I had never seen, such as: great white pelican (Pelecanus onocrotalus), Dalmatian Pelican (Pelecanus crispus), common shelduck (Tadorna tadorna), black-necked grebe (Podiceps nigricollis), mute swan (Cygnus olor), corn crake (Crex crex), long-legged buzzard (Buteo rufinus), among other species. It was amazing!
We also had the opportunity to see a species of tortoise (Testudo graeca), which apparently is common in the area of our base camp. The adventure in Romania wouldn't be complete without observing a new species of amphibian, luckily after an afternoon of Birdwatching we found a European green toad (Bufotes viridis) wandering on a dirt road.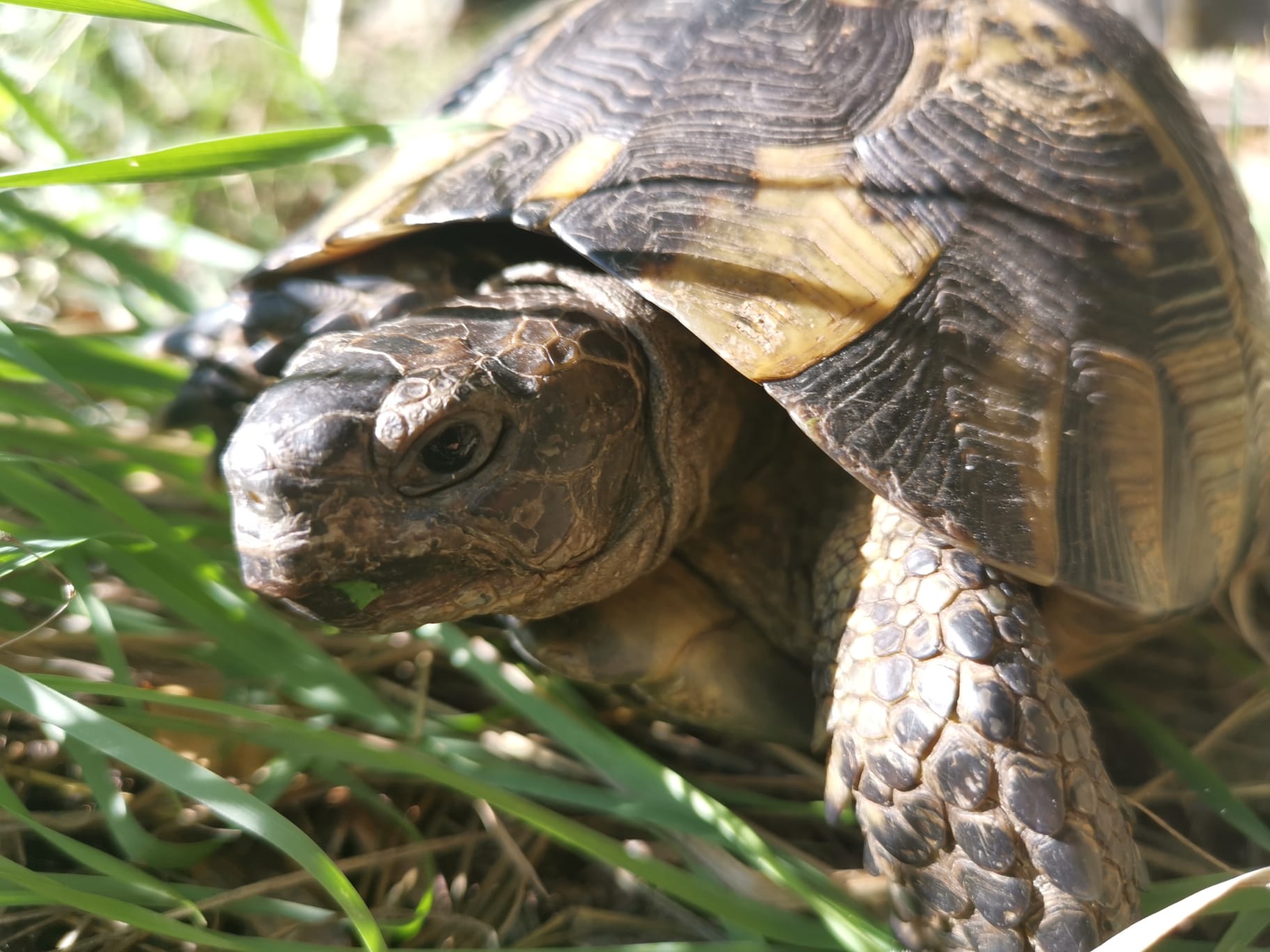 And so, a great adventure had ended, from the famous Hungarian capital, passing through the Carpathian forests full of bears, to the plains of the Danube River delta, overflowing with life. This is one of those places that will be missed.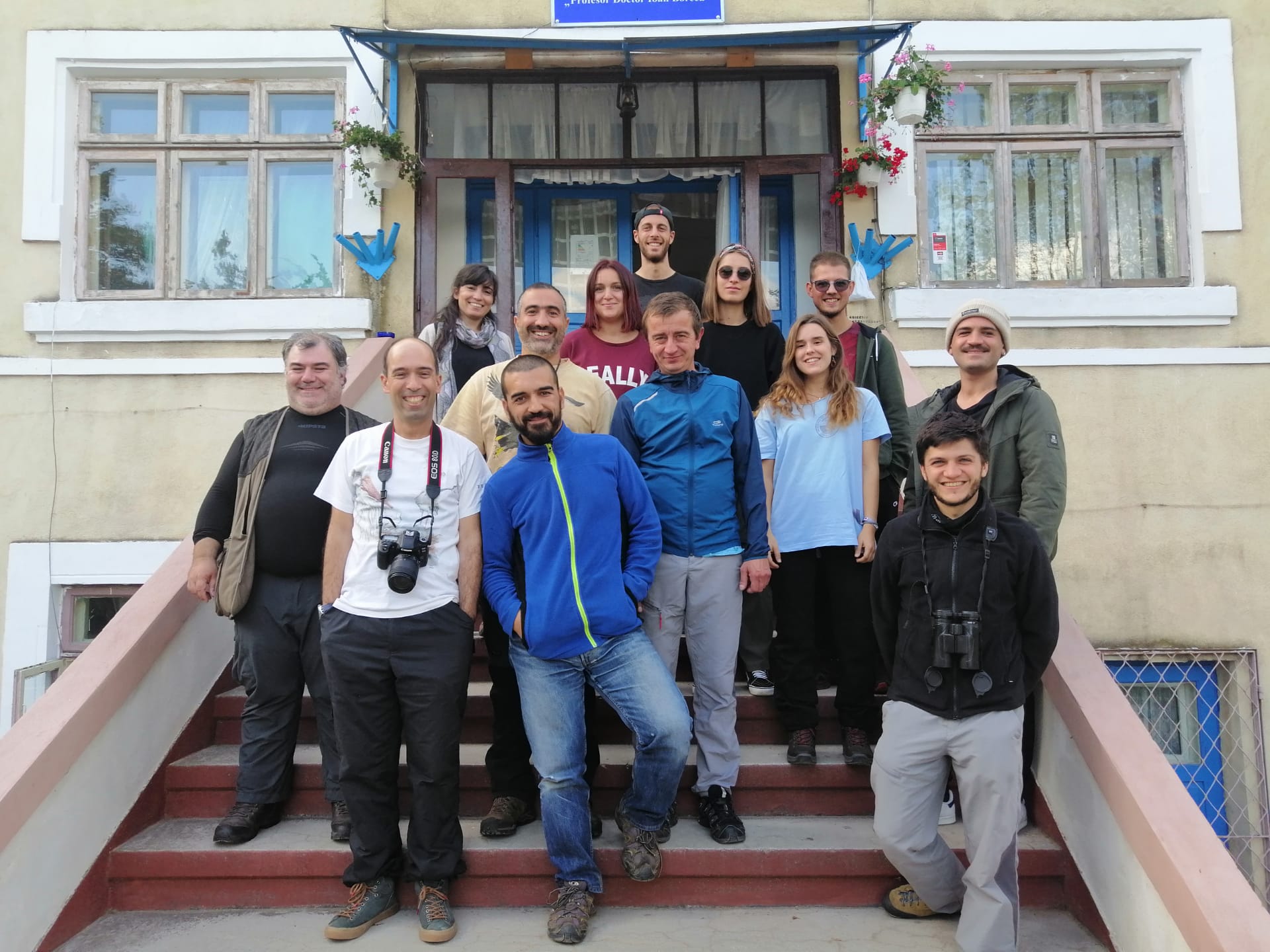 Thank you for reading this article. If you have any questions or suggestions feel free to contact me.